855-274-5474

Find a Trusted, Local Carpet Cleaner
The No Hassel Way to Find Quality Carpet Cleaning
Professional-Carpet-Cleaning-Service.com is the easiest way to find a verified carpet cleaner in your area. Just search for your city and find a carpet cleaner that has been vetted through the PCCS service. Our carpet cleaning partners are professional, clean, and ready to clean your carpets fast. No more pin the tail on the phone book or search results. Professional-Carpet-Cleaning-Service.com has the carpet cleaner for you.
What we do?
①
Find You a Trusted Professional Carpet Cleaner
We work closely with carpet cleaning companies to make sure that you find a trusted professional local that you can continue a hardworking relationship with.
②
Find Great Customers for Hardworking Carpet Cleaning Companies
Running the day to day operations of a business with top quality customer service takes time. Many carpet cleaning companies have a hard time after a long days work doing what beeds to be done to better advertise and gain valuable clients.
That's where we come in.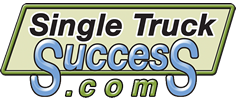 Single Truck Success
Fastest Path from Startup to $100K & Beyond!
Your success depends on finding enough customers before you run out of investment money.
Every decision a growing company makes should be measured as to if it will help you get enough customers in the limited time you have to succeed.
How much you spend on equipment, what training you invest in, and how you spend your time must be justified by how these concerns will produce customers.
First time owners instead get hung up on being the best cleaner. What good will it do if you are the best when no one knows you exist? Yes, it sure helps to know what you are doing. But again, if your phone isn't ringing, it will all be wasted effort. Finding the balance is critical.
Learn More about Single Truck Success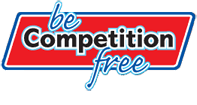 Be Competition Free
Raise your Cleaning Business Above your Competition!
Is your goal to provide outstanding cleaning services, to work for the best customers, to have a full schedule, to charge premium prices, to eliminate costly advertising, and to keep more of your profits?
Then the Be Competition Free™ program was created for you.
Filled with practical and realistic steps, this program shows how you can design your business to be able to take home $100,000 annually.
Created by Steve Marsh, a past Carpet & Fabricare Institute's Director, IICRC Master Cleaner, Sr. Carpet Inspector, teacher for IICRC Carpet & Upholstery Technician Classes, and consultant & teacher for owner/operator businesses.
Learn More about Be Competition Free